The Smartest Move You Haven't Thought of
Published December 3, 2013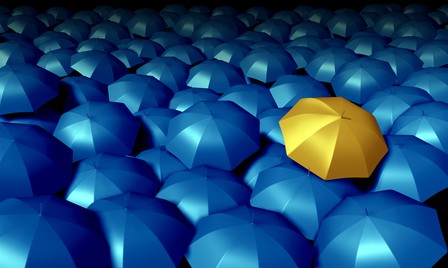 When people think of the insurances they need, life insurance, health insurance and automobile insurance are typically the first ones that come to mind. Perhaps the most overlooked of all is disability insurance.
Registered Investment Advisers often neglect disability insurance, both when planning for their clients, as well as when they are planning for their own futures. Given that RIAs help clients plan for contingencies on a daily basis, it may seem surprising that many unintentionally neglect their own practice and may come to regret it.
It is not surprising, though, when one looks at the big picture. Studies show that 67% of all workers in the private sector have no long-term disability insurance. This is significant because most people don't have enough money saved to cover their regular living expenses if they can't work for a year or longer.
Those employed in the private sector who have secured generous benefit packages for themselves may think they can rely on that alone - but group coverage of this sort only covers about 50% of the policyholder's income.
That is not inclusive of bonuses, commissions or any other non-salary compensation.
In addition, these funds are fully taxable, so in reality, that person will actually be collecting only about 35% of his or her regular paycheck (minus bonuses and commissions) during the disability. Given this precipitous drop in earnings combined with escalating medical bills, it is easy to see how important a good long-term disability insurance policy is for an investor's - or an RIA's - stability.
It is surprising that many RIAs don't have enough disability insurance themselves. If an RIA cannot maintain his or her practice during a period of disability, he or she won't be able to continue managing their clients' affairs either.
It's time to stop overlooking the importance of having sufficient disability insurance.
Insurance Decisions is your resource for protecting the interests of your clients. As RIAs ourselves, we know your business and we will work to cover your clients in a way that maintains your fiduciary responsibility.
For more information visit our website or call 212-920-3485.
Kellan Finley
Insurance Decisions
Phone: 212-920-3485
kellan@in4fa.com