A New Way to Insurance
Published November 5, 2013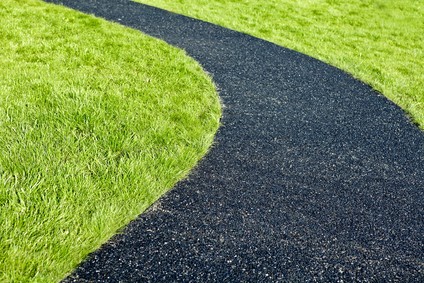 The insurance industry is in the process of transforming itself. Companies and agents have begun to reshape their traditional practices in order to place a greater emphasis on the client. This new movement is the driving force behind Insurance Decisions.
Our goal is to distinguish ourselves from the practices of the past by addressing some of the negative perceptions - and realities - of the insurance world.
Transparent Commissions: Commission structures have historically created a conflict of interest between the agent and the client's needs. There were strong incentives to make a quick sale, with little or no incentive to provide continued service after the fact. There were also attempts to manipulate policies so the agent could retain more in commission.
Insurance Decisions has taken a different path. When we meet with you, we will disclose our commission structure. We want our RIA partners to know our motivation, so you can see for yourself that we never push products, but recommend what is in the best interest of your client, and works within their financial plan.
Non Career Agents: A career agent is an employee of one insurance company. It is true that many of them have open architectures and work with multiple carriers - however, because they are career agents and they are employed by one company, they have an incredible incentive to sell that company's product.
The usual scenario involves a career agent who consistently offers analysis in which their employer's products appear, regardless of the individual circumstances. They might argue that it is not detrimental to the client, but it is not an unbiased recommendation, either.
Insurance Decisions is completely independent and has no incentives to work with any one carrier. We objectively show the entire marketplace with an emphasis on high quality and financially sound carriers. We will always present you with multiple carriers and strategies to help identify the best solution for your client.
Ongoing Service: One of the ways we distinguish ourselves is by addressing the endemic lack of awareness and fiduciary care for clients' best interests. Because people often buy policies and stow them away indefinitely, we review their policies for them. Our proprietary database allows us to provide RIAs the means to manage their entire book of insurance business. Part of our service is to use that database to perform monthly reviews for our RIAs that pinpoint which clients you should be talking to about their insurance.
Insurance Decisions is your resource for protecting the insurance interests of your clients. Created by an RIA ourselves, we know your business and we will work to serve your clients in a way that does not compromise your fiduciary responsibility.
For more information visit our website or call 212-920-3485.
Kellan Finley
Insurance Decisions
Phone: 212-920-3485
kellan@in4fa.com