Year End Review and Preview
Published December 22, 2014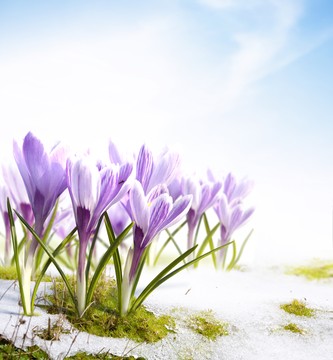 It's that time of year when people say, "It's that time of year."
Full of holidays, shopping, and holiday parties, the end of the year is also a time when businesses and individuals reflect on what has happened over the last 12 months. We resolve what we need to change in the new year, and then plan for what we want to execute moving into 2015.
When I reflect over what has happened at Insurance Decisions in 2014, there are three things that I'm very proud of, and excited for:
We have established a new benchmark for insurance services; opening people's eyes to the fact that there should be something better.

Insurance Decisions has raised the bar and set a new standard for how people should service and provide insurance from an objective, fiduciary perspective.

We have cultivated durable relationships that we value tremendously, both with our advisor clients as well as members of the community that serve our RIAs. Those relationships have helped us flourish in addition to being very beneficial to our clients.
The end of the year is also a time to set goals. Throughout 2014, Insurance Decisions kept current with the latest trends in the industry, and as such we've come up with our own set of resolutions:
Finish rolling out our new service model to uncover insurance opportunities for advisors' clients.

Provide more outreach and education. Speaking events in 2014 garnered a lot of interest about why RIAs should use insurance and how to incorporate it into their practices.

Increase our support capabilities by providing more touch points and more service opportunities for RIAs to provide better insurance solutions and recommendations for their clients.
Moving Forward
We are going to continue to add services like trusts and estates review services, increase our technology and products that we offer. We will continue to increase the number of RIAs that we work with around the country.
Expanding our capabilities and developing platforms for aggregation firms is a huge priority - so that the RIAs they acquire from wirehouses will have turn-key operations solutions for their insurance needs.
Lastly, for me there is additional reflecting, resolving and planning because I'm very excited to say that I'm expecting my first child in January. As I am preparing for maternity leave and this new, personal chapter of my life, I am also preparing for a very important transition for Insurance Decisions. I am pleased to introduce two of the newer members of our team who are going to be taking the reins while I am away:
Kristen Novak is our planning associate who handles all of the back office, underwriting and client service related needs. Kristen has had experience in the insurance industry prior to joining Insurance Decisions and her ability to oversee all the operations for our in-depth analyses and client service is excellent. She has become an intricate part of the firm and we are excited for her to continue to improve and enhance our service offerings.

Bill Valone will be our VP of sales and operations who will be overseeing all of our relationship management and interactions with advisory firms. Bill comes to Insurance Decisions with over 13 years of experience in the insurance industry, running his own independent brokerage firm. Bill has expertise in the business side of insurance needs as well as a strong knowledge of pensions and retirement planning which adds more value to the work we do with clients.
You can see Kristen and Bill's bios on our website. I am confident in their skills and knowledge to continue to keep Insurance Decisions working in my absence.
Happy Holidays, and here's looking to 2015!
Kellan Finley
Insurance Decisions
Phone: 212-920-3485
kellan@in4fa.com