Why Breakaway Advisors Should Entrust Us With Their Clients' Insurance Needs
Published June 17, 2014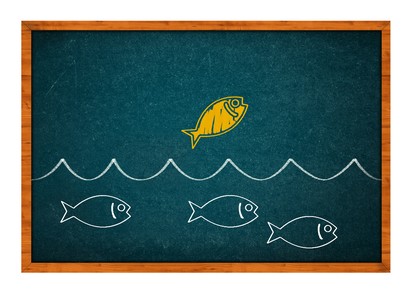 Advisors who work for large wire houses typically give almost half of their revenues to their employers. In exchange, they do not have to worry about paying for office space, marketing costs, or any of the other bills that typically come with running their own businesses. But as they gain experience and expertise, many brokers realize the costs of splitting their revenues are actually too high, and opt to venture out on their own.
When these "breakaway advisors" start up their own firms, they must not forget that their clients will still need insurance advice. There are several reasons why an advisor in this situation should consider finding a partner with experience in this role:
1. Your clients have insurance needs. If you do not provide them with this crucial part of their overall portfolio, they will seek guidance about it elsewhere - and there is the risk of losing their accounts to an RIA with a strong insurance partner or an insurance agent who also does planning. So the real question is: How can you ensure that they are getting the best available insurance rates and being provided with policies that truly meet their needs?
2. If you are planning on offering or holding variable annuities or variable life insurance policies, you're going to need the services of a broker-dealer. A firm that already has these relationships in place can easily assume the responsibility for these types of contracts, which means less work for the RIA.
3. You may be licensed to sell insurance, but that does not mean it is the most effective use of your time and resources. Ask yourself: Do I really want to take on the time and responsibility for selling policies? Or would you be happy knowing it was being done efficiently and still sharing in the revenue?
If your practice is seeking out additional revenue, partnering with a company like Insurance Decisions could be an elegant solution. We'll do all the work while you control the process and ensure a positive experience for your clients.
If you are considering breaking out on your own or have recently made the leap, reach out to us. We can talk to you about solutions to handle your clients' insurance needs.
Kellan Finley
Insurance Decisions
Phone: 212-920-3485
kellan@in4fa.com