Opportunities to Consider as We Close 2014
Published November 18, 2014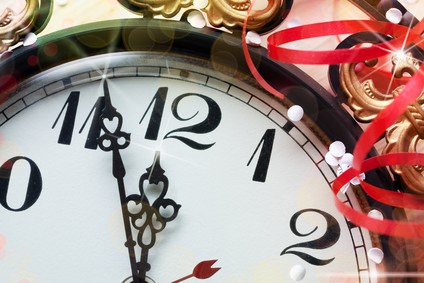 The end of the year is a time when people tie up loose ends. If a client has been thinking about obtaining life, long-term care or disability insurance all year, the end of the year is a natural prompt to remind them to get it done before December 31st.
Despite the rushed time-frame, there are considerable advantages to obtaining an insurance plan towards the end of the year. Many insurance carriers become more lenient on underwriting due to the fact that they want to meet a yearly production quota.
That said, serious medical conditions that may have disqualified someone during the rest of the year will not be overlooked. For example, somebody with cancer or a severe heart condition is not going to get approved into the top rating class - but it might mean that somebody who takes medication or has several, less severe medical problems may be looked upon more favorably - and it may be possible to get a better rating for them.
Another factor working in people's favor at the end of the year is simply the volume of insurance policies being sent in to carriers. With an increased workload, carriers want to approve as many people as possible before the end of the year, allowing RIAs to leverage more favorable underwriting for clients.
This summer a few carriers launched promotional underwriting programs and promotional pricing discounts, and the good news is that a lot of companies are extending those incentives to the end of the year.
Additionally, some annuities and insurance policies with guaranteed, summer promotional rates are being extended through the end of the year. Advisors interested in reviewing these extended promotions should be evaluating these now. With insurance, many times these rates and promotions can only be realized if the policy is paid in full. For example, life insurance needs to be approved and paid, which is generally a four- to six-week process, if all goes well.
A final consideration to acting sooner than later is carrier deadlines. Many carriers have deadlines prior to December 31st for applications to be submitted and policies to be paid in order to take advantage of certain discounts, promotions or product prices.
It is often said that retailers do not get "in the black" until Black Friday after Thanksgiving. Insurance companies all have the same motive to end the year on a high-note.
Why not help your clients take advantage of 2014 opportunities?
Kellan Finley
Insurance Decisions
Phone: 212-920-3485
kellan@in4fa.com