Long-Term Care Expenses Tops the List of Investor Worries
Published March 27, 2014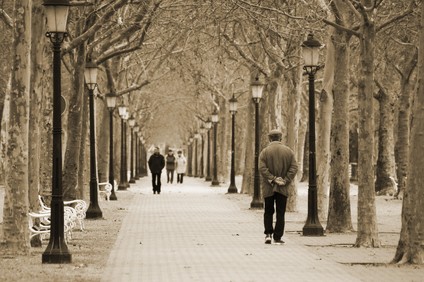 A recent study by UBS Investor Watch found that unaffordable long-term care costs was one of the 2 biggest concerns that investors have regarding their financial futures. These results highlight why Registered Investment Advisors (RIAs) need to be well versed in long-term care costs or armed with knowledgeable resources to address these concerns. Clients are concerned, and while they may be able to articulate the problems, most do not know what solutions are available.
Here are some of the other major findings from the study, which show that older and younger investors responded quite differently to certain questions:
Younger investors appear to be more concerned than older ones about the rising costs of long-term care

and their insurance needs after they retire. Even though these younger investors are unlikely to face these issues until decades from now, many are already worried about their futures. One reason may be that they have seen their parents and grandparents struggling with these long-term care issues, which has given them a glimpse at what can happen to those who leave themselves under or uninsured.

Younger investors are also more likely to seek guidance from their financial advisors

on what they should do about health care after they retire. Of investors ages 25-49, 41% said they would like guidance from their advisor related to affordable health care after retirement, while only 13% of those over 60 agreed. And 39% of younger investors want guidance from their advisor on long-term care options, compared with only 19% of those aged 60 or older.
A key finding of the study was that those clients who had long-term care costs covered exuded greater financial confidence than those who did not. 85% of those respondents who had financial plans that addressed both their long-term care needs and how their relatives would be provided for felt confident that they would be able to reach their financial goals.
As the results of this study show, investors have concerns about the high costs of long-term care impacting them and their families. RIAs need to address these issues or their clients will seek out guidance about these matters elsewhere. Our firm can help facilitate these discussions. We assist RIAs by providing specific talking points that you can use to guide these conversations, making them more comfortable for both you and your clients.
Email or call us at (212)-920-3485. to discuss how we can help you make sure your clients know that you're looking out for them and their families.
Kellan Finley
Insurance Decisions
Phone: 212-920-3485
kellan@in4fa.com