Life [Insurance]: Your Most Precious Gift to Your Clients
Published December 17, 2013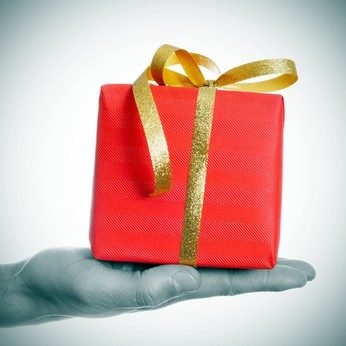 There are good reasons that clients need to periodically review their life insurance policies and RIAs are in the perfect position to help them through it.
Marriage, divorce, promotions and job losses all have an impact on one's insurance needs. A typical client may have these changes occur in short bursts or gradually over the course of an entire lifespan.
After each such milestone, one should take the opportunity to review his or her existing insurance coverage:
Health changes: A person's health changes can affect his or her life insurance premiums. A recent client was able to improve her insurance by three rating classes by starting on cholesterol-lowering medication. If a person's health declines, it is wise to proactively convert to term insurance if possible. Doing so will ensure the benefit of one's previous health ratings before it is too late to do so.


The market changes: In 2009, when the Commissioners Standard Ordinary (CSO) Mortality Tables were updated, it created a decrease in the pricing of insurance and an increase in the availability of new insurance products. There are now many different options in the marketplace.

Even if one of your clients purchased coverage as recently as four years ago, there are newer, better products which might be more appropriate for him or her to consider. Many of the insurance policies that were sold 10 or 15 years ago were based on much higher interest rates and much stronger market performance than has been exhibited in the last few years. Thus, a considerable number of those policies are falling apart, either lapsing prematurely or requiring additional premiums.
Policy structure:

Estate laws frequently change, so estate planning policies must be reviewed regularly to ascertain if they can be restructured in a more favorable scheme for the client.

Inadequate coverage: Statistically, 20% of individuals leave to chance how much coverage they need. If someone comes up with a round figure of $500,000 and bets their future on it, they are not being practical. A survey conducted by Nationwide recently showed that 98% of the people it surveyed between ages 24 and 66 did not have adequate insurance to cover their income levels.


Policy performance and payment strategies:

The best way for your clients to avoid poor policy performance is to come directly to you. Many policies are structured poorly, in that they call for unnecessarily expensive long-term payments or create certain tax liabilities. The policyholder may be able to make the policy more effective by paying it over a shorter period of time or paying it off within tax-free gifting limitations on an annual basis.
When reviewing your clients' insurance policy, make sure you are consulting with an advisor who is independent and not working with only one or even a few carriers. Here at Insurance Decisions, we work with all carriers and we let competition between carriers do its job: Lowering prices.
Kellan Finley
Insurance Decisions
Phone: 212-920-3485
kellan@in4fa.com