Early Predictions in the Insurance Market for 2014
Published January 9, 2014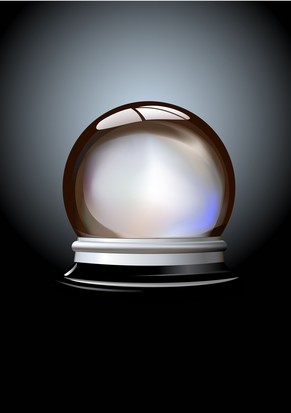 With the New Year upon us, now is an opportune time to look at how major insurance vehicles performed in 2013 and how our experts think they will perform in 2014.
Annuities
In 2013:

Indexed Annuity sales were up 15% from the previous year.
Fixed annuity sales were up 35%
Variable annuity sales were down 3.3%.
Analysis and 2014 Projection:
We expect similar results in 2014 from the annuities market. Because of the continuing economic uncertainty in the overall market, we expect variable annuities may exhibit similarly uninspiring results. However, products that continue to exhibit a high degree of safety and stability, such as fixed annuities, will continue to grow and do extremely well moving forward.
Life insurance
In 2013:

An increase of 4% was seen for the entire industry in terms of money derived from premiums, but policy counts were down 3%.
The purchases of new universal policies were down 16%. Small increases, however, were seen in the number of new term and whole policies. There were upticks in both variable (up 19%) and indexed (up 18%) universal life insurance policies, which is not surprising with the market's performance over the past few years. This suggests that many people are becoming more comfortable with the markets and agents are pushing cash value growth again.
Analysis and 2014 Projection:

There were some good signs in market-based products, but financial advisors need to be realistic when advising clients about these products, given the unpredictability of market fluctuations. A few silver linings in the industry include potential rate increases, slight upticks in the percentage of customers claiming to be satisfied with their insurance policies and the anticipated imposition of the new Volker rule. These positive developments may bring additional consumer confidence to the market.
Long-Term Care insurance
In 2013:

This year, there were a great deal of headlines (and unhappy clients!) reporting large increases to long-term care insurance premiums. Consumers are now concerned that if they buy policies today, they could expect large future increases that would make their premium payments prohibitively expensive. Many are, therefore, reluctant to purchase plans at the present time.
Analysis and 2014 Projection:

It is important to remind clients of what caused the market problems and why. Most insurance companies projected that fewer people would renew their policies, instead allowing them to lapse. Their estimates proved unreliable, which set the conditions for a perfect storm of insurance companies holding too many active policies to remain profitable.
Many carriers tried increasing premiums, and some left the market altogether, selling off their books of business to other carriers. The companies that remain have weathered the storm and introduced products that are more appropriately priced. This means that while new policies will have higher premiums upfront, the market is unlikely to see a repeat of such increases in premiums from year to year.
Our projections are based on current market trends. The most prudent course of action is to make insurance recommendations based on existing, and not expected, circumstances.

The good news is that this year's overall insurance market, at this early stage, is looking to be a bullish one. What questions are your clients asking about the insurance market? Insurance Decisions can answer those questions - email us or call 212-920-3485 today.
Kellan Finley
Insurance Decisions
Phone: 212-920-3485
kellan@in4fa.com