A Case Study for RIAs: Why it Pays to Have Your Clients' Insurance Plans Reviewed by an Expert
Published April 10, 2014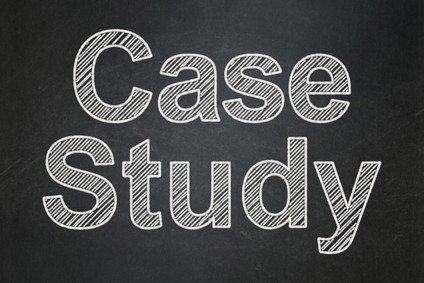 A Registered Investment Advisor based in New York City who caters to high net worth individuals with a total of $290M AUM, recently referred a client to us for a thorough review of his insurance portfolio to ensure that he was being adequately covered.
The client was a 44-year-old CEO who was married with 3 children. His annual income was approximately $400,000, and he had a net worth of $3 million, $1.8 million of which was from the value of his house. The client was concerned about his family members being well-taken care of financially in the event something happened to him and he was unable to provide for them. We discussed the matter and calculated that if he was unable to work, his family could continue to live comfortably on $200,000 a year.
The 1st step we took was to see what type of insurance coverage he currently had in place and how it might be improved upon. The client had 2 policies:
$1 million variable universal life policy taken out in 1999 which the client had stopped funding in 2006

$1 million variable universal life policy taken out in 2001 which he had stopped funding in 2009
We estimated that if the client continued with these 2 plans and started paying premiums again, going forward he would be paying about $14,000 a year, but one policy would lapse when he reached the age of 87 and the other would lapse when he turned 100. The total cost of the plans to him would come out to about $630,000.
After calculating these figures, we decided to see if we could find a better solution for the client. We came up with the following replacement plan:
$3 million guaranteed universal life policy costing $20,700 annually for 20 years

$1 million 20-year term policy costing $1,320 a year for 20 years
Together, these 2 policies gave the client $3 million in coverage guaranteed until he reaches the age of 121 and an additional $1 million when he reaches age 64 and his children were grown.
The total cost to the client for the new plans was only $440,400. As you can see, he got more coverage and saved on premiums at the same time.
There are 2 important takeaways from this case study:
RIAs need to have regular reviews conducted of their clients' policies. As seen in this case, proactive reviews often result in huge savings for clients.

How plans are structured is extremely important. Some current plans have clients paying not just high premiums every year but also premium fees over the life of the policy, which can really add up.
It pays to have an expert review and evaluate your clients' insurance portfolios to make sure they are getting the best coverage at the lowest prices available on the market today.
Kellan Finley
Insurance Decisions
Phone: 212-920-3485
kellan@in4fa.com
All guarantees are based on the claims paying ability of the issuer. This case study is for educational purposes only and should not be construed as specific financial, legal or tax advice. Depending on individual circumstances the topics covered may not be appropriate for your client's situation.

Testimonial(s)/recommendation(s) may not be representative of the experience of other clients and/or peers and are not indicative of future performance or success.